There have been several comparisons about Linux* & Windows systems. After my experience with both, I think the following conclusions can be drawn on broad terms:
Server side systems: Linux seems to be marching ahead of windows.
PC systems (New): For new installations, Linux is much easier than Windows. It is easy, fast, comes preloaded with most programs one needs and the best thing is that many Linux based systems can be directly run from CD. In case of Windows, one needs to install drivers and the Programs separately. Here is the screenshot of one of the PCs that I use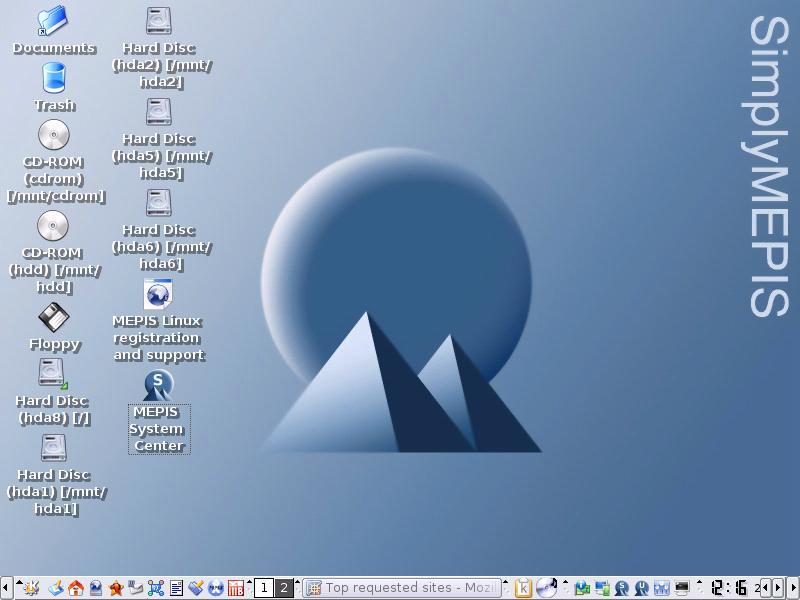 Old PC Systems (Windows): For the systems already running Windows, it may be quite a daunting to task to install Linux separately. One may even risk data loss and can even lose existing Windows installation. An expert help is recommended in such cases.
* Actually, Linux is not an operating system. It is the core of operating system called kenel. The system shown in figure is SimplyMEPIS. This system uses Linux kernel. There are many such systems such as Red Hat, Mandrake, Suse etc. Linux kernel is freely available and anyone can make his/her own operating system based on it. This freeness makes Linux grow much faster than Windows. Linux has become a movement promoting openness in the computing and internet world.